Cambodia
DISCOVER CAMBODIA
GENERAL OF CAMBODIA
Cambodia is located at the South of Indochina peninsula. It borders Vietnam to the east, Laos to the north and Thailand to the west.
Cambodia's topography is mostly flat, with some mountain ranges and primeval forests bordering Vietnam, Laos and Thailand. Cambodia really has no strength in the field of nature discovery. Partly because the forests and mountain ranges are unexplorable because they are too dangerous, partly because they are not so special when compared to other neighboring countries such as Vietnam, Laos and Cambodia.
The vast majority of Cambodia's land is unspoiled with 80% of the population engaged in agriculture. Too much land is left uncultivated. Because of that, Cambodia's general economic situation is relatively difficult.
In the south of Cambodia is the sea – the Gulf of Thailand. It has many unspoiled islands, fine sandy beaches and very mild sea. This is also an ideal for you to relax, although the service quality has not been properly invested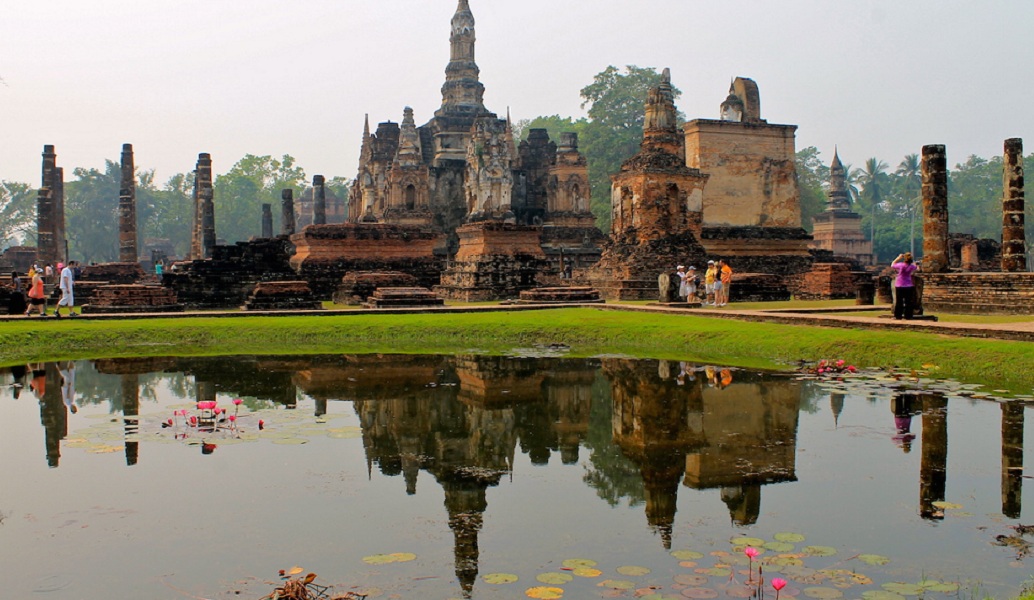 HISTORY OF CAMBODIA
Currently, Buddhism is very popular in Cambodia and be considered as the National religion and calculated for 90% of the population. However, from the 13th century onwards, Hinduism has almost absolute proportions when associated with the Khmer empire and the remaining evidence is the area of Angkor Wat – Siem Reap.
Cambodia can also be considered as a country with a long history of more than 1000 years. There are 2 memorable periods that are the Khmer empire and the Polpot period – a golden age and a dark age.
ENTRY TO CAMBODIA BY ROAD
From Laos,
Travelers can get from Laos to Cambodia by crossing the land border. The Cambodia eVisa can be used at the Tropeang Kreal border post, making this a convenient option for foreign visitors. This crossing connects the Champasak province in Laos with the Stung Treng province in Cambodia.
From Thailand,
Going from Bangkok to Siem Reap by bus allows tourists to visit Angkor Wat and other tourist attractions without having to board a plane.
Passport holders from most countries need a visa to enter Cambodia. To avoid waiting in line at the border, travelers can get their Cambodia eVisa online in advance.
Entry Cambodia from Vietnam
You can entry Cambodia from Vietnam thru Moc Bai border port from Ho Chi Minh city. There are some schedules of bus moving and it is the cheapest way to entry Cambodia.